Work Package 4
National training programmes
Objectives
Translate the training materials into 8 European languages ensuring wider reach and impacts.
Develop tailored national training programmes, reflecting region specificities.
Integrate translated materials into the e-Platform.
Facilitate 10 National Training Cluster Workshops.
Lead: Ulster University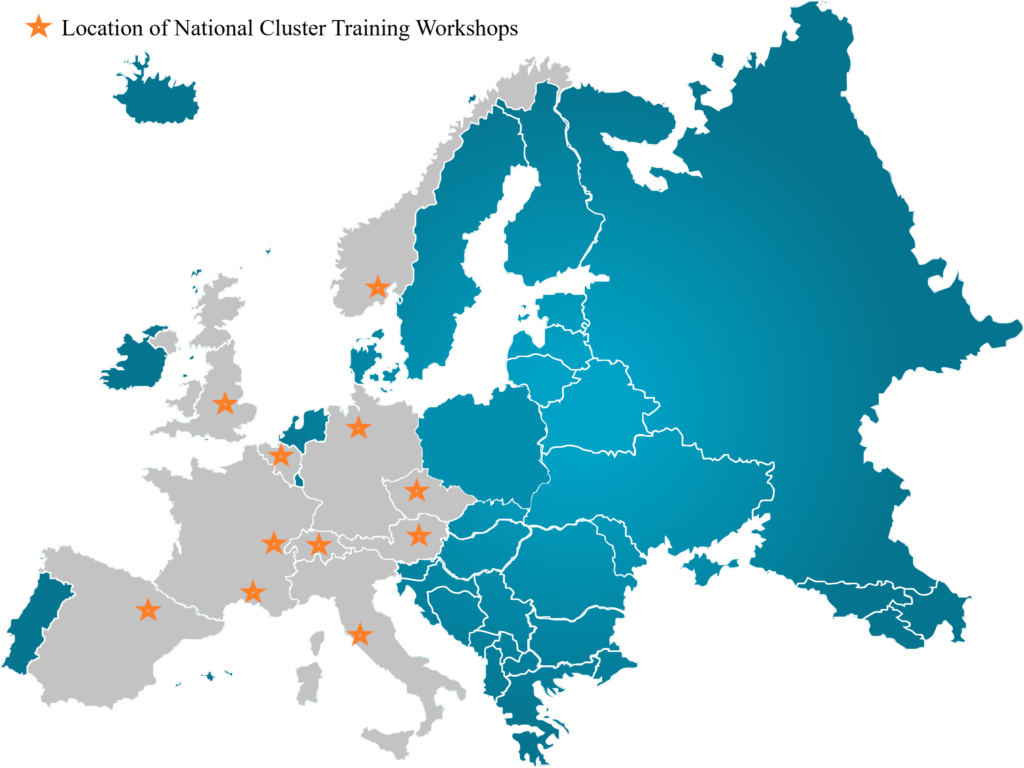 This project has received funding from the Fuel Cells and Hydrogen 2 Joint Undertaking under Grant Agreement No 875089. This Joint Undertaking receives support from the European Union's Horizon 2020 Research and Innovation programme, Hydrogen Europe and Hydrogen Europe Research.