Work Package 4
National training programmes
Objectives
Translate the training materials into 8 European languages ensuring wider reach and impacts.
Develop tailored national training programmes, reflecting region specificities.
Integrate translated materials into the e-Platform.
Facilitate 10 National Training Cluster Workshops.
Lead: Ulster University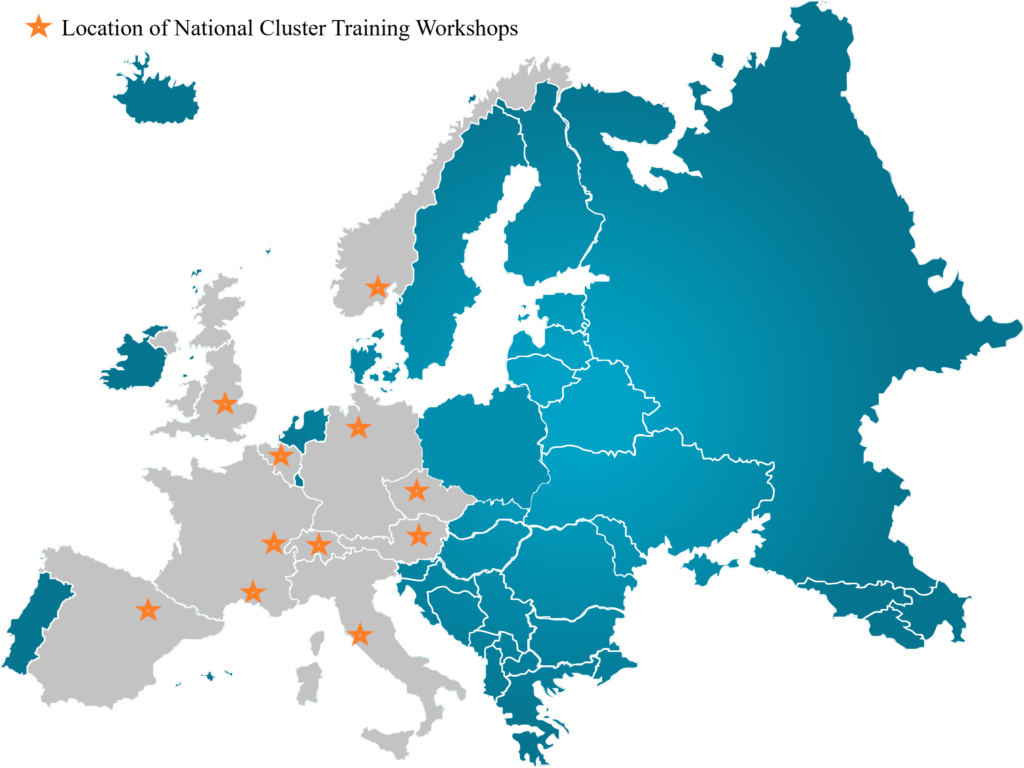 The project has received funding from the Fuel Cells and Hydrogen 2 Joint Undertaking (JU) under grant agreement No 875089. The JU receives support from the European Union's Horizon 2020 research and innovation programme and United Kingdom, France, Austria, Belgium, Spain, Germany, Italy, Czechia, Switzerland, Norway.